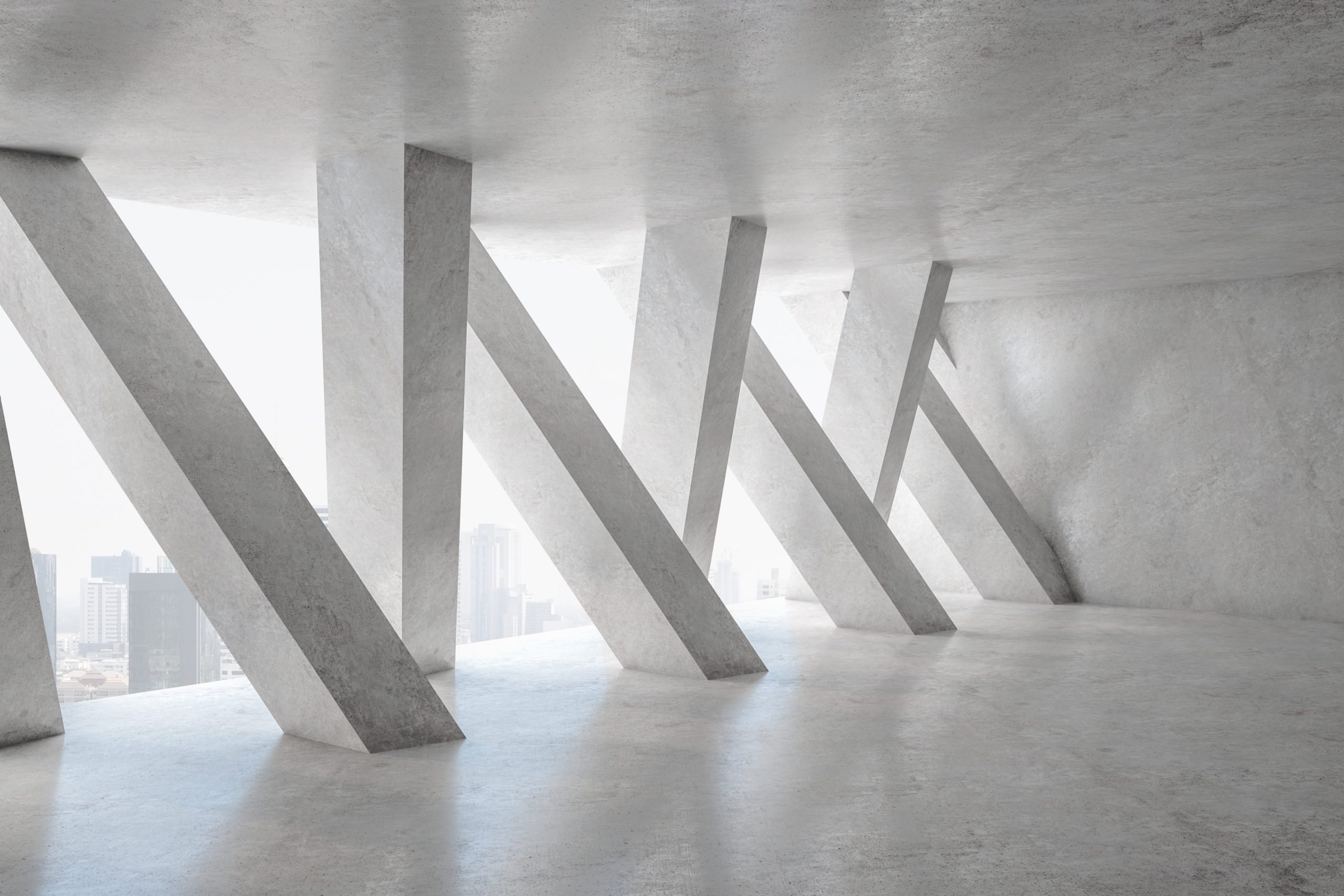 The global certification system for responsibly sourced concrete
Concrete Sustainability Council
Responsible sourcing
certification – what is it?
Concrete is the world's most widely used building material. It is without any doubt the most durable material.
The Pantheon in Rome or the colloseum are examples of its durability.
By creating a certification system for responsibly sourced concrete, the Concrete Sustainability Council (CSC) promotes and demonstrates concrete as a sustainable building material to enable informed decision in construction.
It is our vision to build a sustainable, safe, durable and comfortable future.
The certification includes the complete concrete supply chain. cement producers, aggregates suppliers and concrete manufacturers.
More than
655
Certified Projects
Currently around
100
Projects in progress
What is the Concrete Sustainability Council?
Discover the certification system
Find all our resources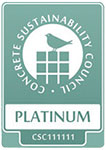 PROJECT PLATINIUM
CSC Platinum for Holcim Germany
Holcim Germany has obtained a superb CSC Platinum certificate for its Bremen and Rostock cement plants. With this, all eight Holcim cement plants in Germany can now present a CSC certificate in Platinum. This is the highest certification level and Holcim Germany is the first company worldwide to hold CSC Platinum for all cement locations.
The CSC Platin certificate for cement helps concrete suppliers to boost their own CSC score. With its recognition in leading green building labels, such BREEAM, DGNB or LEED, the CSC Certificate helps customers to obtain better green building ratings.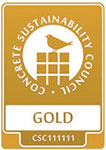 PROJECT GOLD
Spenner and Herkules Rhinland GmbH
Congratulations to Spenner and Herkules Rhinland GmbH for achieving Gold in Dortmund in March 2022 and Gold in Nottuln and Leverkusen in April 2022. The company aim is to have all plants with a CSC certificate awarded by the end of the year. VDZ is doing the certification and will audit next plant during summer.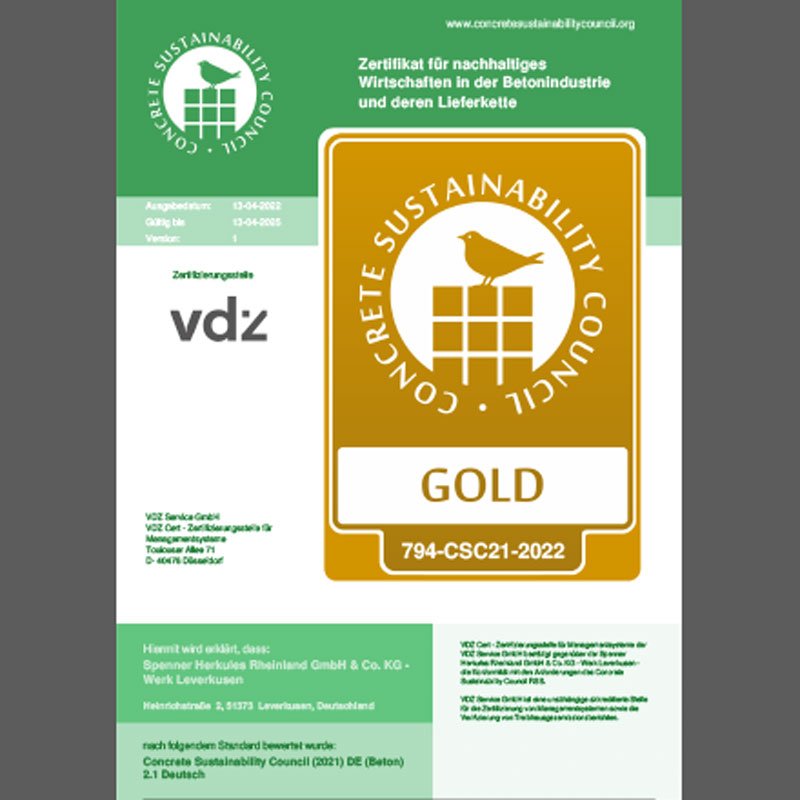 The U.N Sustainable Development Goals
CSC certification follows a holistic approach and requires compliance with five fundamental prerequisites and a wide range of social and environmental performance indicators, including "occupational Health & Safety", "Labor practices", "Land use", "Energy & climate", "Air emissions", "Water", "Biodiversity", "Secondary materials", and "transport". With this, the CSC aims to contribute to the implementation of the SDGs in the concrete sector and its supply chain. Most of the SDGs are directly or indirectly addressed, namely: